We are Singapore Top
Website Development

Agency
A well-designed website can instill trust and confidence in your brand, making it easier for visitors to engage with your content, products, or services. It can also improve your credibility and professionalism, which can ultimately lead to increased sales and customer loyalty.
On the other hand, a poorly designed website can have the opposite effect. Visitors may perceive your business as unprofessional or untrustworthy, and may quickly lose interest in engaging with your content or products. This can lead to a decrease in sales and harm your reputation in the long run.
Therefore, investing in a professionally designed website is a wise decision for any business looking to establish a strong online presence and build a positive reputation.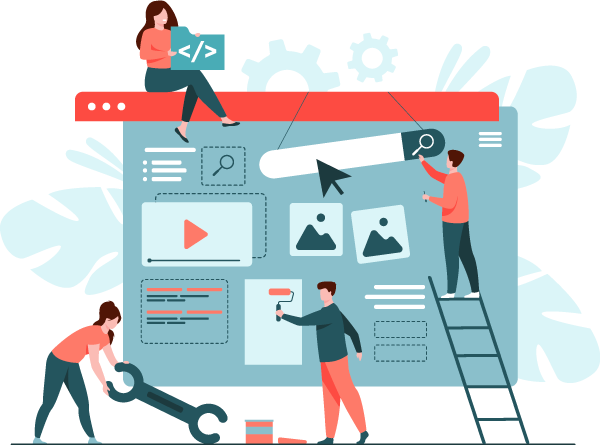 Experience and Expertise
We have a team of experienced and knowledgeable professionals who have a proven track record of success in developing high-quality websites that meet the needs of their clients.

Quality of Work
We has a portfolio of impressive work that showcases their design skills, attention to detail, and ability to create custom solutions that align with their clients' unique needs.

Timely Delivery
We can deliver projects within the agreed timeline and budget is crucial. Any delays can cause inconvenience to your business operations, and we always ensure timely delivery of projects.

Technical Expertise
With the ever-evolving world of web development, you want to work with an agency that is up-to-date with the latest technologies and trends in the industry, so that your website stays relevant and competitive.
Need a beautiful and creative website?